Möge das Licht mit uns sein…
Moonshadows Records und Lasershow-Austria präsentieren Seek the light- die spektakuläre Electro Laser / Video und Lightshow von Festival DJ Nik McLarsky.
Blogwelt schrieb – Eine EDM Sinfonie der Hoffnung mit viel LOVE! Seek the light könnte auch Ihre individuelle Lasershow werden. "Seek the light" – das sind hausgrosse Videoanimationen, 3D Laserilluminationen auf Wasserleinwand – oder wie wäre es mit Showmoderation und der Wahl der Lightshowqueen als Party Side-Event? Moonshadows-Records, Herb-Productions und Lasershow-Austria zünden auch Ihr Laserfeuerwerk mit Partystimmung bis in die Morgenstunden.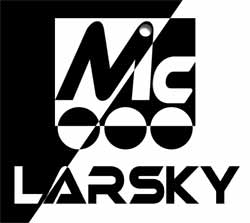 Ob Citys Stadien, Festivals, Hotels, Clubs, Festzelte, Messen, Seenachtfest oder auch exklusive Firmenanlässe "in und outdoor". Seek the light wird Ihr Event "High Light"- gerne auch als 360 Grad Livestream von TV-24.tv und Podcast von Radio-Charts.com – Live von Ihrem Event ins Netz auf bekannte Social Media Plattformen. Denn Weeetube!
Jetzt anrufen und informieren
See the light – Lasershow-Austria und McLarsky aka Moderator DJ Nik Herb – Wir vollenden Ihr individuell angepasstes Eventpaket.
McLarsky – Seek the light The sensational Light and Lasershow
Infos unter +4917644456500 www.lasershow-austria.at  info@herb-productions.de, info@moonshadows-records.de oder mclarsky.com
Seek the light