MUSIC-STREAMING-MARKETING
Deutsche Version: https://moonshadows-records.de/moonshadows-records-deutsch/
MOONSHADOWS was found 1988. The owner is the international musician and producer Nik Herb who stepped with Moonshadows-Publishing as a GEMA listed publisher with the support of CBS AR Manager Mario Aita into the next level. The song catalogue contains productions and artists who reached international chart-positions. Moonshadows records, and CD´s were broadcast from USA to Asia. Our music appeared ON AIR at TV-Shows and also were listed at ON AIR ROTATIONS of major radiostations around the globe.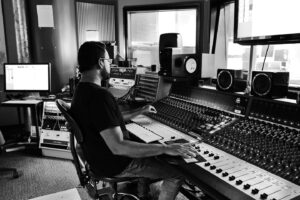 With Moonshadows-Records you can also bring your product to the most effective streaming-platforms on the planet  – supported with the marketing skills of 25 years experience.
WHAT CAN WE DO FOR YOU?
We are specialised in exclusive MUSIC-MARKETING STRATEGIES and help you to bring your music to the right audience and to the best streaming-platforms around the world. With our agency G.P.P.M. (Global Player Music Management) we can extend the service up to a real global marketing which includes "Global Players".
We support your product with marketingeffective broadcast productions but also with the full service of AUDIO and VIDEO PRODUCTIONS.
Moonshadows-Records – Powered by radio-charts.com
Please contact us for further informations: info@moonshadows-records.de
info@herb-productions.de
http://herb-productions.tv/moonshadows-records/
http://global-player-music-management.com/
WHO IS VIEW BEHIND MOONSHADOWS – Nik Herb-Productions
MUSIC-VISION by Herb-Productions
STREAMINGS AVAILABLE
Spotify, Apple Music/iTunes,Amazon,Kuack,Bitel Musica,Digicel d'Music,Audible Magic,Kolbi Musica,Movistar Musica,Orange,Virgin Lola Music,Viva Hype Music,Vodafone Music, Shazam,Claro Musica, M'Beats,Brisanet Music,DigiMusic,Rappi Music,Altice Music,TIDAL Line, Music,Deedo,TrackDrip,Facebook/Instagram,Qobuz,Tencent QQ/Kugou/Kuwo/WeSing,AudioMack ByteDance TikTok/RessoJaxsta,Deezer,Sirius XM Pandora,Napster,Telefonica,SFR,BMW,Huawei Music,Rakuten,Mora Qualitas,SONOS,SoundCloud Go,Anghami,AWA,MixCloud,Transsnet Boomplay,7 Digital,Exlibris,Grandpad,NEC,Fan Label,Digster,Emusic,Global Eagle,Moodagent,Mus.uy,MuzArcade,Audiobyte Songclip,Trebel Music,Weltbild Radio,Xite,Klassik Radio,Electric Jukebox/Roxi,Soundtrack Your Brand,Soundhound,Global Radio,Jazzed,Soundmouse,Imusica,Claro Musica,Contestone/Ringbacktone,Now Music A1/Mtel/VIP,Slacker,KKBOX,Turkcell fizy,United Media Agency,JioSaavn,MusicJet,Gaana,Alibaba,Yandex Music,Zvooq,NetEase Cloud Music,Beatsource,YG Plus, Nuuday TDC/youSee